Here's a cute email I received
from Debbie Weichel while visiting Waterman
with her Standard Poodle:
There was a girl patient, probably in her 20s or 30s
and she was very serious when she asked me if Cameo was a "chihuahua".
I did keep a straight face, believe it or not!
Also there was a young man with a big curly head of hair
and I asked if he wanted a visitor
and he looked at Cameo and he said,
"No thank you, too much hair."
That was quite a day. lol !!


Deb & girls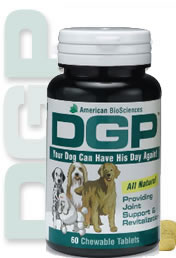 * Supports Joint Function
* Enhance Mobility and Demeanor
* Brings Out the "Puppy" In Your Dog
Aches and pains reduce your dog's enjoyment of life
and our enjoyment of their company.
Running, walking, getting into the car or just rising to greet you
become painful ordeals.
Let DGP (Dog-Gone Pain) help your dog become the same
carefree and playful member of the family he or she used to be
and wants to be again!
It's a complete, all-natural formula that enhances your dog
physically and mentally.
Available to you at the club price of
$35.00
To Order Email Club:
Caringcaninesfl@aol.com