Monthly Dinners Resume
Finally!!
Our next Monthly Dinner will be on:
Thursday - June 16th
6:30
3351 W. Burleigh Blvd. (441)
Tavares, FL 32778
Meeting Room - 1st Floor
or
Outside Patio - Depending on Weather
Our Dogs are Invited!
( Hurricane's has requested all dogs are well brushed well
before coming to restaurant, to eliminate excess hair on the floor)
**************************
Information
New Facilities:
AdventHealth Care Center (Waterman)
Fountain Inn
4501 Waterman Way - Tavares
(Directly Behind Waterman Hospital)
**Visits can be now be resumed as long as you have been vaccinated
If you have not been vaccinated they are willing to give vaccines
Please contact them and they will make arrangement for you.
~~~~~~~~~~~
~~~~~~~~~~~~~~~~~~~~~~~~~~~~~~~~~~~~~~~~~~~~~~~~~~~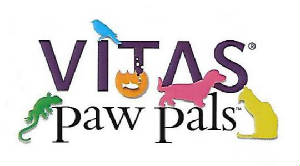 Vitas Healthcare is looking for additonal volunteers
to join in their "Paw Pals Program"
Visiting with Hospice patients in Hospitals, Nursing Homes
Assisted Living Facilites & in their Homes.
There is a training session required for you to attend before
visits can be made. Vitas will gladly accomodate your schedule.
If you would like to become a participant in the program
Please contact Ryna via email or cell.
~~~~~~~~~~~~~~~~~~~~~~~~~~~~~~~~~~~~~~~~~~~~~~~~~~~
The facilities below are on HOLD till further notice...
↓
*** WATERMAN HOSPITAL VISITORS ***

WE ARE NOW VISITING IN THE LOBBY, CANCER CENTER,
INFUSION CENTER AND PHYSICAL THERAPY
PATIENT FLOORS:
3 North & South, 4 South, 5 North & South
AVANTE - LEESBURG & MT. DORA

OPEN DAILY FOR VISITS
RULEME IN EUSTIS
VISITS CAN BE ANY DAY AT 10:00 OR 2:00
Clermont Visits:

Superior Residence has a Memory Care Center
in a separate wing,
Activity Director is asking for visits from our dogs.
Set Times are Mondays @ 1:30 and Wednesdays @ 1:00
If you are available other times for visits please contact -
-
Gannica at the facility:

(352) 394-5549
(352) 394-5549
She is very anxious to have you come!!
*************
We now have several facilities that are open
Saturday and Sundays (S/S) for visits
at either 10:00 or 2:00
they are:
Ruleme - Eustis - S/S - 10 or 2
Bayview - Eustis - S/S - 10:00
Avante - Mt. Dora - S/S - 10 or 2
Heritage - Mt. Dora - S/S - 10 or 2
Waterman Cove - Tavares - S/S - 10 or 2
Lake Port Square - Leesburg - S/S - 10 or 2
Mayfield - Leesburg - Sat - 10 or 2
(1st, 2nd or 4th weekend only)
Lady Lake Specialty - S/S - 10
CALENDAR ABBREVIATIONS:
E - EUSTIS, MTD - MOUNT DORA, TAV - TAVARES,
U - UMATILLA, LSBG - LEESBURG, LL - LADYLAKE, CLR - CLERMONT,
DEL - DELAND
MONDAY
















WEDNESDAY

1


































THURSDAY

2







FRIDAY

3










SATURDAY

4

UNABLE TO WRITE




ADVENT CARE CENTER - ANYTIME

ADVENT CARE CENTER - ANYTIME




SUPERIOR - CLR - 1:30

ADVENT CARE CENTER - ANYTIME

ADVENT CARE CENTER - ANYTIME

5

6

7

8

9

11


ADVENT CARE CENTER - ANYTIME

MADISON - CLR - 10:00

ADVENT CARE CENTER - ANYTIME

ADVENT CARE CENTER - ANYTIME




BRIDGEWATER AT

WATERMAN VILLAGE

10:00

SUPERIOR - CLR - 1:30




ADVENT CARE CENTER

ANYTIME

ADVENT CARE CENTER - ANYTIME

ADVENT CARE CENTER - ANYTIME

12

13

14

15

17

18

ADVENT CARE CENTER - ANYTIME

ADVENT CARE CENTER - ANYTIME

ADVENT CARE CENTER - ANYTIME




SUPERIOR - CLR - 1:30




ADVENT CARE CENTER - ANYTIME

ADVENT CARE CENTER - ANYTIME

ADVENT CARE CENTER - ANYTIME

19

20

21

22

23

24

25

ADVENT CARE CENTER - ANYTIME

MADISON - CLR - 10:00

ADVENT CARE CENTER - ANYTIME




ADVENT CARE CENTER - ANYTIME




SUPERIOR - CLR - 1:30




ADVENT CARE CENTER - ANYTIME

ADVENT CARE CENTER - ANYTIME

ADVENT CARE CENTER - ANYTIME

26

27

28

29

30

ADVENT CARE CENTER - ANYTIME




ADVENT CARE CENTER - ANYTIME

ADVENT CARE CENTER - ANYTIME




SUPERIOR - CLR - 1:30

ADVENT CARE CENTER - ANYTIME